Selvi Palani (P. Selvi) is a lawyer practicing in the Madras High Court since 1991, having studied law from the Dr. Ambedkar Govt. Law College, Chennai and L.L.M. (Master of Law) from the University of Essex, the UK under a British Chevening Scholarship. She specializes in the areas of Civil, Constitutional, Family Law, and Human Rights Law, besides Banking Law, Service Law, Consumer Law, and Property Law.
Selvi worked as a Government Pleader for the State of Tamil Nadu between 1998 and 2001 and has represented the Government before Judicial Commissions and Arbitrations.
She is associated with several civil society organizations on issues relating to women, children, marginalized groups and the environment. She has worked on gender discrimination laws in South Asia and South East Asia while working for a UN-accreditedorganization in Kuala Lumpur, Malaysia. She has also conducted research at the World Health Organisation (WHO), Geneva.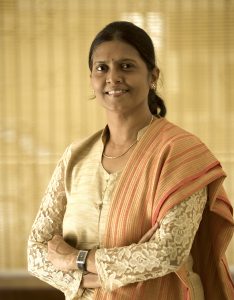 She is 'Adjunct Faculty' at the University of Madras for Post Graduate Law.
Selvi writes regularly on legal and human rights issues for newspapers and law journals. She has been in the Editorial Committee of renowned legal and human rights journals.
She has authored a book, "Is the workplace safe for a woman?" which provides an analysis on the Sexual Harassment of Women at Workplace Act. Her articles "Need to understand stereotype and challenge judicial stereotyping" and "Different strokes for different folks! Need to delve deeper to understand discrimination" have been published in the Madras Law Journal. Recently she has authored a resource book, "Legal Strategies to advance labour rights of women in Asia" for the Asia Pacific Forum of Women, Law and Development, Thailand
She is the Honorary Secretary of Association of British Scholars and the Executive Chairperson of Chevening Alumni India, Chennai region that is associated with the British Deputy High Commission.
Selvi is also the Accredited Mediator of the Tamil Nadu Mediation and Conciliation Centre, Madras High Court.